Mozart and Advent

Our Advent concert will be performed twice:
- 25th November 2017 at St Barnabas, Emmer Green
- 2nd December 2017 at St Mary, Winnersh.

In the programme will be Mozart's Missa Brevis in D Major (KV194) with Mozart's original instrumentation. This mass is delightful, with many lovely fresh melodies and lively rhythms.

We will also have some instrumental music performed by the string players who will be joining us for the Mozart.

The second half of the concert will be our traditional celebration of Advent, with a mix of favourite, well-known and new music to set us all up ready for the season ahead.

At each concert there will be a retiring collection:
- at St Barnabas, in aid of Education For Life
- at St Mary, in aid of the New Boiler Fund for their sister church, St Catherine, Bearwood.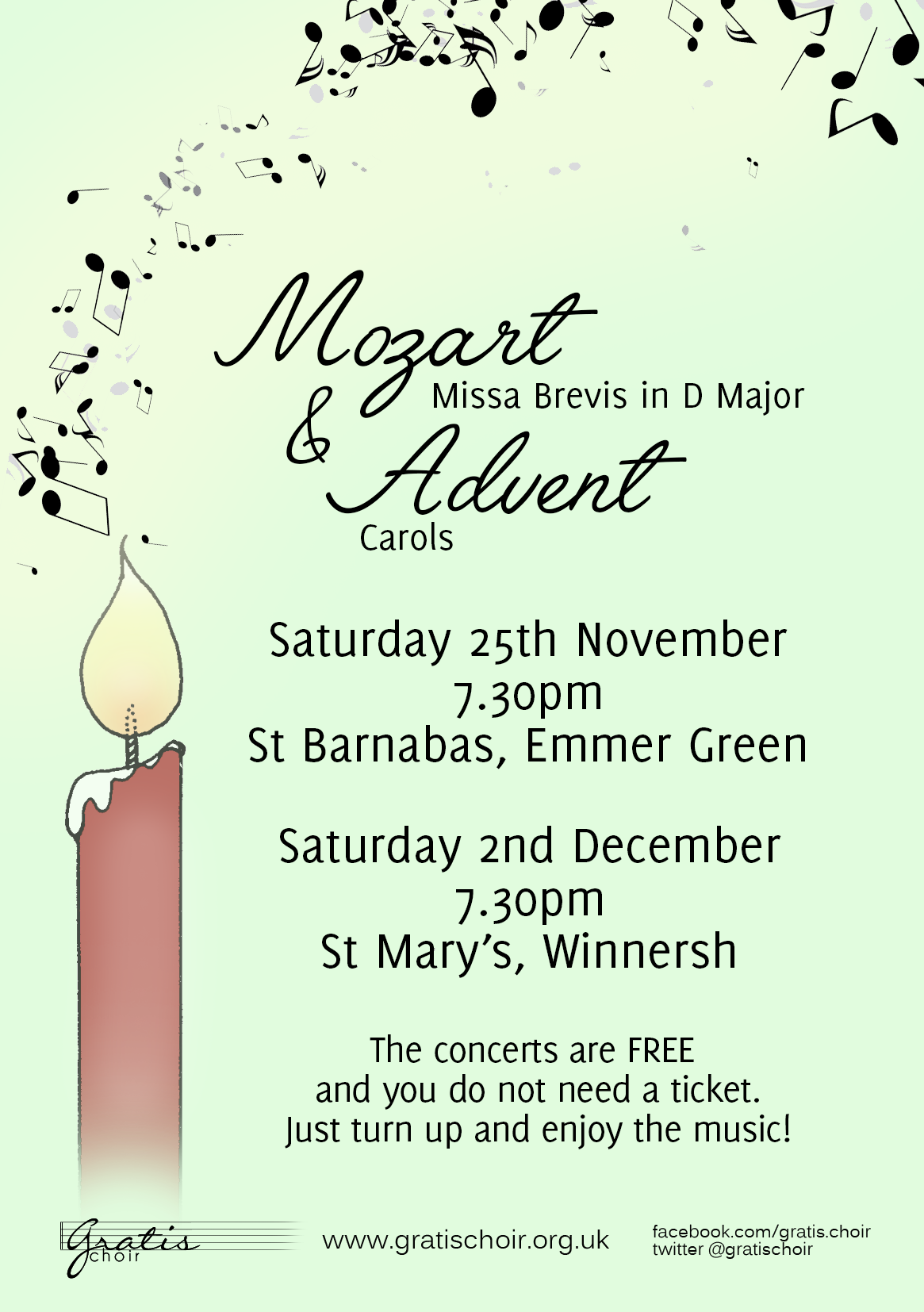 Posters and Flyers - Feel free to download, print and distribute to your heart's content! If possible, print on green paper, like the image files.
St Barnabas - A4 poster
St Barnabas - two A5 flyers
St Barnabas - Image file for emails and websites
St Mary - A4 poster
St Mary - two A5 flyers
St Mary - Image file for emails and websites
Both concerts - A4 poster
Both concerts - two A5 flyers
Both concerts - Image file for emails and websites