Poetry in Music

For our concerts in summer 2019 we have a programme of music which sets words originally written as poetry, rather than as lyrics for songs.

The concert will be performed twice:

● 18th May, 7:30pm at St Mary the Virgin, Winnersh

● 1st June, 7:30pm at the Church of St Peter and St Paul, Shiplake.

By performing the music in the chronological order in which the original poetry was written, we will have a great variety of music styles throughout the concert. The older the poem, the greater the scope for a range of musical settings, of course, and we have chosen as wide a variety as we can! For a few poems, we will even have more than one setting - so you can compare and contrast...

Do put (at least) one of these dates in your diary - you won't want to miss an evening of varied and lovely music!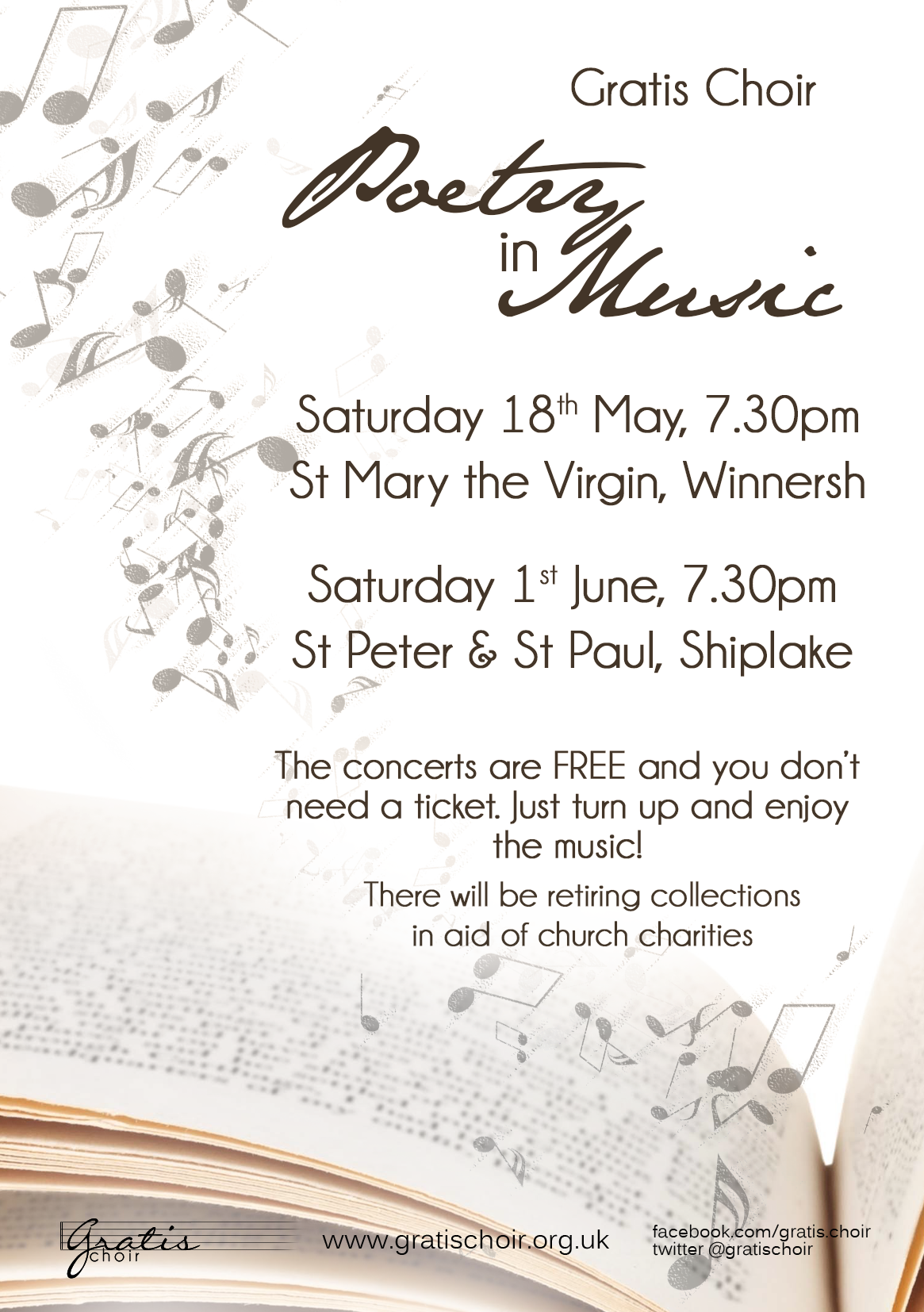 Posters and flyers -
feel free to download, print and email them:
Both concerts:
A4 poster
A5 posters (two on an A4 sheet)
Image file for websites and emails
Winnersh concert:
A4 poster
A5 posters (two on an A4 sheet)
Image file for websites and emails
Shiplake concert:
A4 poster
A5 posters (two on an A4 sheet)
Image file for websites and emails